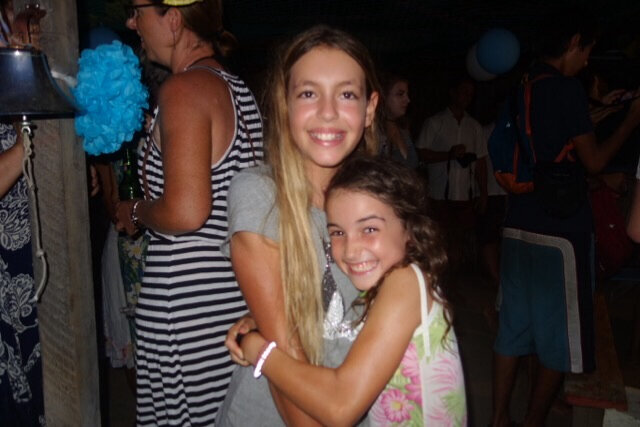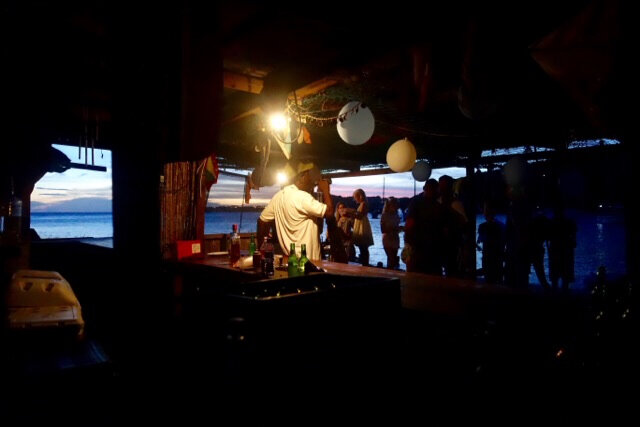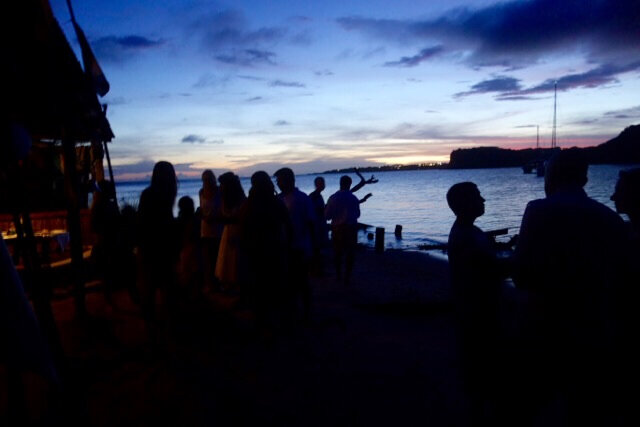 Today is a special evening for whoever knows Mark and Lisa...it's their Wedding!
Me, Nina and some friends helped prepare all the decorations. The wedding is set in Hog Island, a small beach, in front of where we are anchored. There is a little bar, a man called Roger owns it, (he's very friendly). We decorated the bar with white and blue balloons hanging from the ceiling.we also made an arch with a professional lady, she brought exotic flowers 🌺 .They were red, white with pink shadings, blue, yellow and orange but it was not only the look, shapes and sizes but also the smell and the detail. It smelt as if the pollen was turning into honey inside.
Finally we went back to our friend's boat and started to get ready for the wedding. I wore a beach dress with flowers on it. The bride 👰was beautiful. She wore a white dress just bellow the knees with white ribbon on her waist, she also had embroidery of the same colour on the cloth of her dress.
Once the bride and groom arrived on a boat filled with delicate flowers the party started. There was delicious food( we made a pasta salad), drinks, blues music. Once it started to get dark they put beautiful candles inside paper bags filled with sand on the tables. Me, Erin, Francesca and William played some kind of stuck in the mud. A little while after we released some paper lanterns in the sky. Unfortunately the second paper lantern got stuck on our friend's boat mast, and it burned the VHF antenna and the wind direction instrument, which was a mistake. After some dancing a lady took out an amazingly detailed cake And the surprising think was, she actually made the whole thing herself and she took three whole days to make it which was an astonishment! It had a blue coat of icing with shells, flip flops, starfish and even on the top there were two white deckchairs, ready to be eaten! On the cake for sand she used scrumpled digestive biscuits. It had vanilla on the top layer and chocolate 🍫 on the bottom layer.
it was a beautiful wedding !