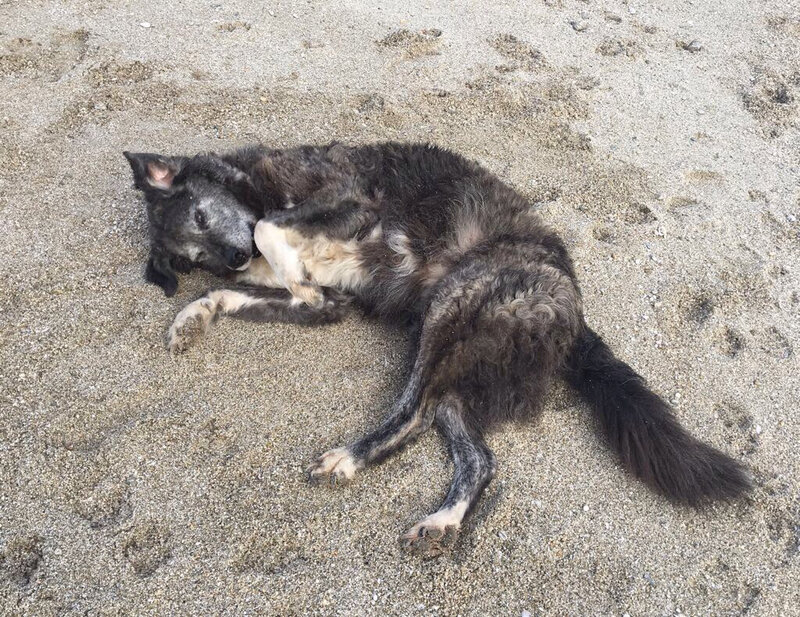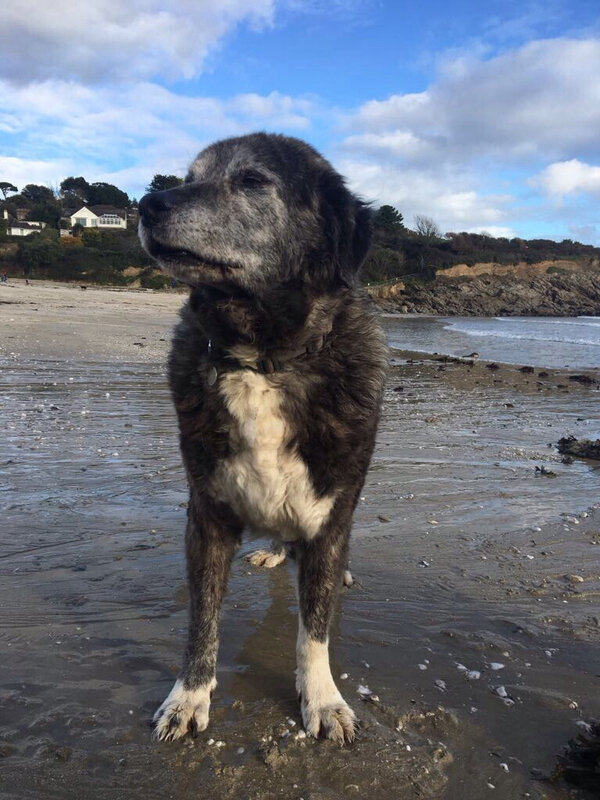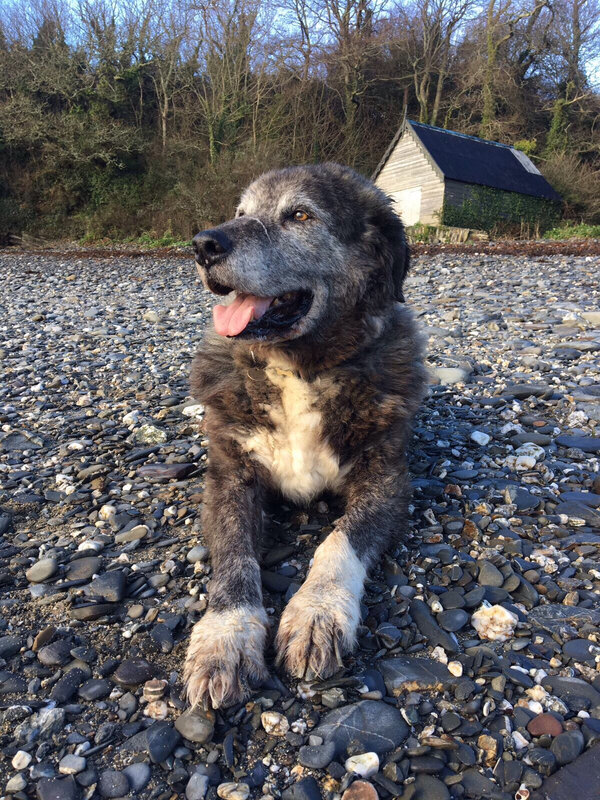 It was a warm cloudy day at Mawgan Porth beach in Cornwall. After trying and trying to catch even the smallest of waves, ( and failing miserably) I gave up. Cold and wet I made my way out of the rough waves. After a minute or so of walking I turned around to watch the waves breaking. That's when I noticed a black outline of our dog. His white shaggy chest fur smashed against the waves. I heard him whining, and felt heart broken to see him struggle, so I rushed towards him.
Once I had reached him I realised why he was whining, he wanted to get my Dad out of the surfing waves. I tried pulling him out of the water but he didn't budge. What you need to know is that Spud is not a chihuahua! In fact, when he's on two legs he reaches my Dad's chest. Exasperated, I tearfully shouted to my Dad " Dad, Spud, can you bring him to shore?" but my Dad just ignored me and finally said " he'll be fine ".
As I listened to Spud's high pitched whining, I watched him struggle. I could tell he was scared and worried too. Even though I was cold and my Dad wasn't helping I couldn't leave Spud. Determined, I kept insisting for Dad to get out. After what felt like ages I watched my Dad to get out. I knew Spud would follow because my Dad is his special person and that's exactly what he did.
Seeing Spud trotting in front with his tongue out and his tail wagging I released my fear. On our way back I walked behind my parents happily telling each other how they caught waves.